THE PRIZE MONEY TOTAL FOR THE S.K.I.L.L. ESL EURO SERIES IS NOW AT €10,768
24.09.2014
Up to and including yesterday, 25.08., 384 S.K.I.L.L. ESL Euro Series t-shirts have been sold!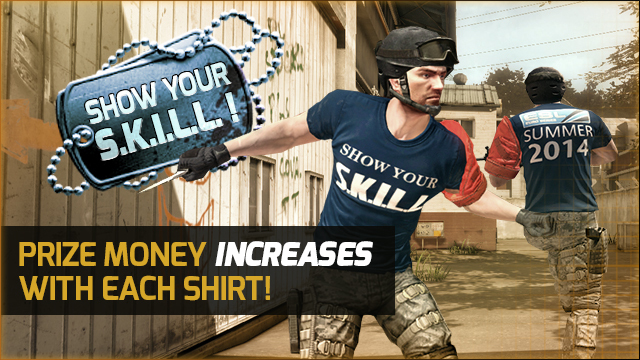 Soldiers,
The exclusive t-shirt made available for the S.K.I.L.L. ESL Euro Series is contributing to the prize money for the 2014 Euro Series with €2 for every shirt. As you have already purchased 384 t-shirts, the bonus pot is now at €768!
All play-off participants benefit from your support!
Whilst the winners will receive a portion of the €10,000 prize money for being in the first 3 places, the bonus pot will be paid out to all 8 play-off participants. So you can show your appreciation for the performance of the clans that finish from 4th to 8th in the Euro Series by purchasing a t-shirt!