NEW ORGELBOXES IN JANUARY!
20.01.2015
2 New Orgelboxes!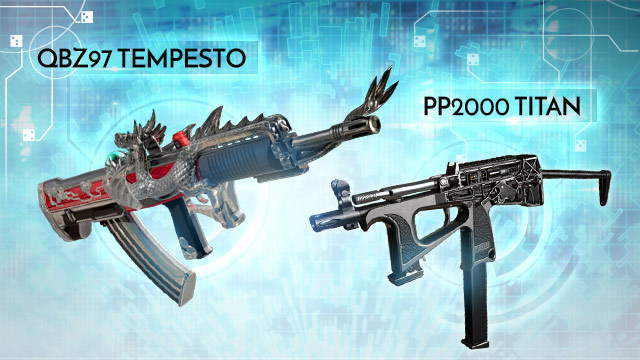 Soldiers,
All the winter items will be disappearing from the shop and capsule market with today's update. To bring the numbers back up, two completely new orgelboxes are coming, both complementing the weapons that have been available since December:
QBZ97 Tempesto
PP2000 Titan
Over €20,000 in prize money for the Allstars Cup 2014
Your contributions made with the Allstars Cup 2014 orgelbox has helped to more than double the original prize money of €10,000 – the final amount is now €21,010.80!
The winning team in the Allstars Cup will take home a whopping €13,808.64. The live stream for the grand final starts its broadcast on 24/1 at 16:00 (CET) on www.esl.tv.
Capsules will be opened automatically
As always you have no need to worry: any unopened capsules that you have left for the affected orgelboxes will be opened for you during server maintenance and their contents placed in your inventory.
A detailed list of the changes is available in the forum.
Have fun, from all of us here in the S.K.I.L.L. Team!