CONTRIBUTE TO THE ESL PRO LEAGUE PRIZE POT
07.07.2015
7 new Orgelboxes are waiting for you!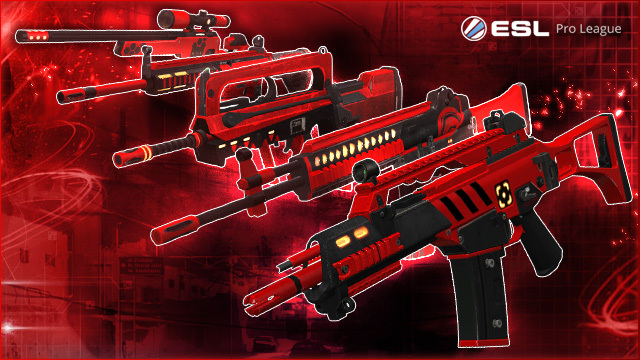 Soldiers,
We have almost completely revamped the capsule market with this update. There's 7 new Orgelboxes waiting for you:
XM8 Marine
AK-103 Nuke
HK417 Pro League 2015
G36C Pro League 2015
FAMAS Pro League 2015
CZ700 Pro League 2015
K2 Pro League 2015
Every capsule purchased from a Pro League 2015-Orgelbox (no matter if HK417, G36C, FAMAS, CZ700 or K2) will contibute 0.10 € to the prize pot for the first season of the ESL S.K.I.L.L. Pro League!
Because of this, the Pro League 2015 Orgelboxes will only be available for a limited amount of time. So get them while you can!
Follow the prize pot development
We have reworked the eSports section of the website – you will now find all information on the prize money for the biggest eSports event in S.K.I.L.L. This also includes the latest status of the prize money for the first season of the ESL Pro League!
Easier entry for beginners
Those playing in the rookie channel will now receive a little bonus after multiple deaths in a row so that they can get back on the kill scoreboard a little faster. These bonuses are only available in the rookie channel and make starting out in S.K.I.L.L. a little bit easier for new recruits.
More space for clans
To make sure that all clans can take part in the weekly rankings without any issues, we have greatly increased the amount of rooms in the clan channel!
Changelog in the forum
As always, you will find all details in the forum.
To keep right on the cutting edge of the news, simply follow is on Twitter and Facebook.
For those of you who wish to fight for real prize money against other clans, there's opportunity to do so: for example every Sunday in the Go4S.K.I.L.L. Cup at the ESL (Electronic Sports League): ESL Website
What are you waiting for – time to fight!