THE EXCLUSIVE VIP MAPS ARE HERE!
24.09.2014
Find out all about the maps that are currently exclusively available to our VIP players here!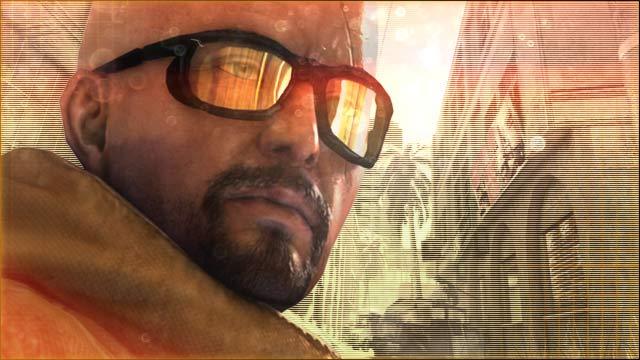 If you have VIP status and want to play these exclusive maps, simply create a room in the VIP channel and invites other VIPs to come join you!
So that you can easily find your way around, there is a tactical overview for each map: R and B mark the team spawn points (Red and Blue), M shows the Mission target. M will also denote the locations where you can place the bombs in Blasting or find the intelligence in Seizure. In addition, on Seizure maps, the G marks the point where the intelligence needs to be brought.
Lost Temple
Waiting for you on this team deathmatch map is a large interior room with four entry points, surrounded by winding streets of houses offering plenty of cover possibilities – an enemy could be hidden behind every corner of the Oriental architecture!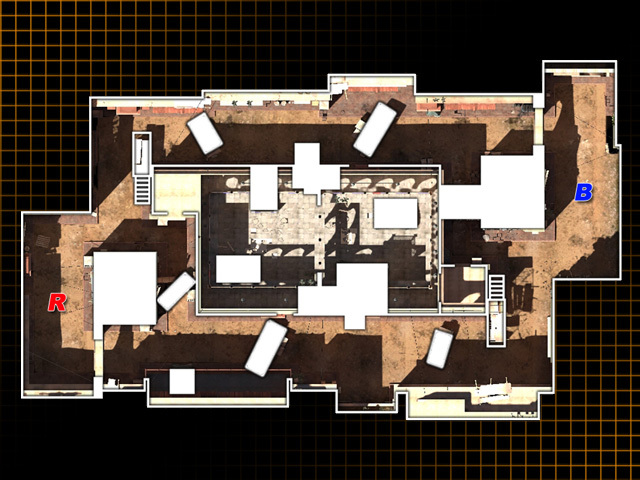 Farmhouse
Open barns as well as derelict buildings that have not been used for a long time over the cover in the otherwise very open landscape. Two rocket artillery vehicles next to a large crater in the middle of the map tell the tale of heavy battles in the past and provide the backdrop for the team deathmatch battles that you can participate in with other VIPs!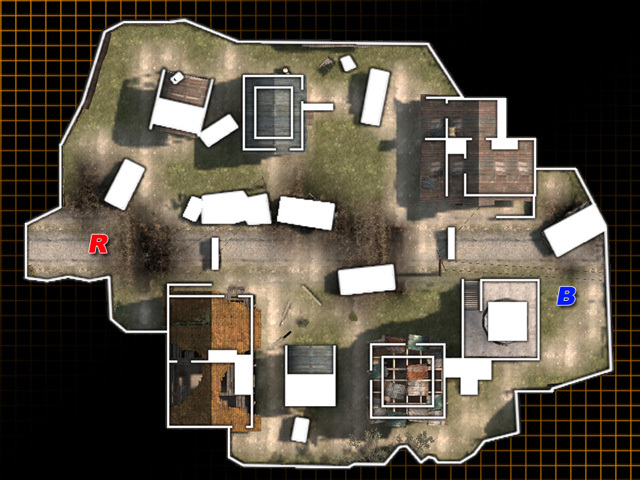 Embassy
On this Blasting map, the attackers attempt to blow up either the limousines in the car park or the safe in the conference room. This stately and palace-like embassy, with its large entrance hall, wooden decorations and the wonderful garden offers an interesting setting for your heated battles!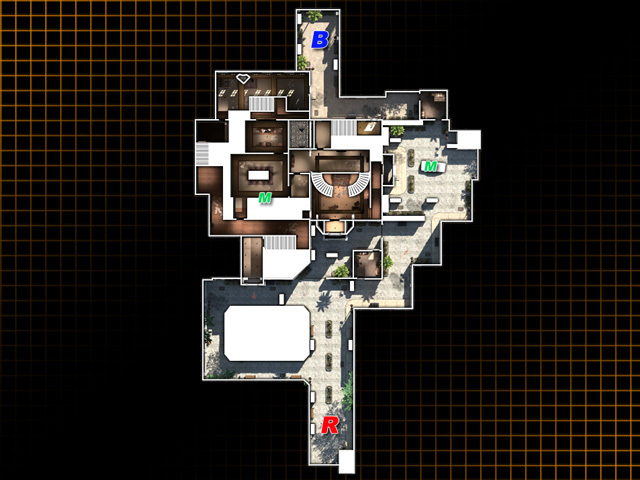 Peacehawk
A reconnaissance aircraft currently in for repairs serves as the primary target for the attackers in this very complex Blasting map. Alternatively they can attempt to destroy the replacement parts lying in a side hall – no matter which of the many routes you take, one thing is certain: this airport landscape won't remain peaceful for long!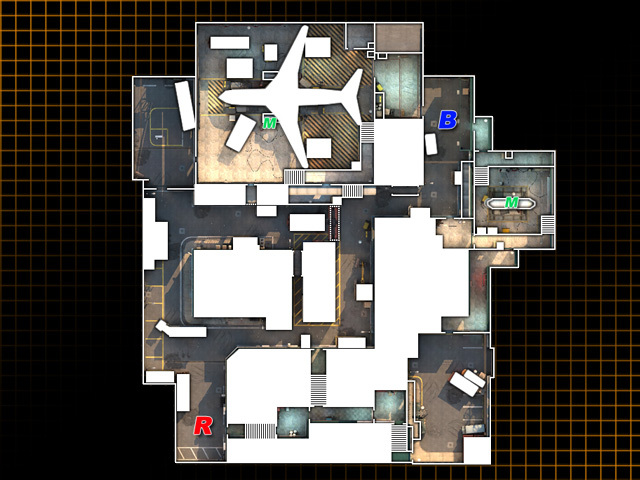 Anaconda: Sector 7
This Seizure map is in an extremely unusual location: a large transport ship out in the high seas. The heavy rain reduces visibility, the tight passages and doors leave no room for dodging and a lift to the helicopter landing pad can be both a saving shortcut and a deadly trap – a map that truly has a lot to offer!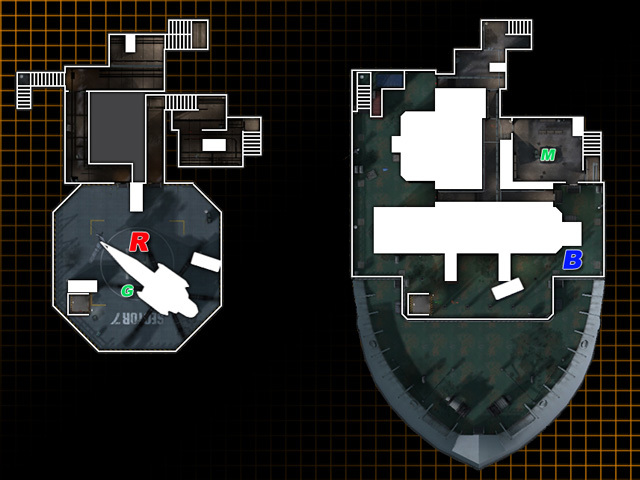 If your interest for these maps has been piqued, get yourself the VIP Pack and you'll be able to dive into them straight away!