FULL REWORK: THE VIP MAPS!
07.07.2015
The July update brings an enormous improvement for VIPs as well as all kinds of new content!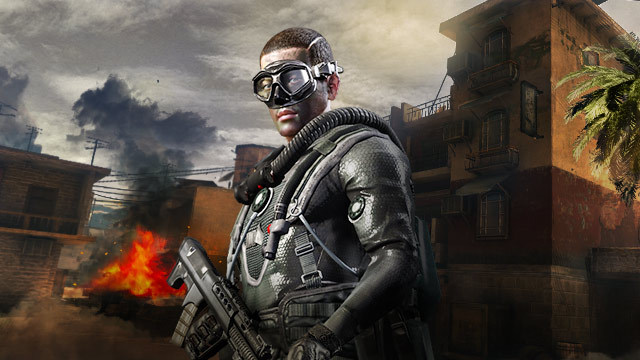 Soldiers,
We have massively reworked the VIP system. Instead of playing in a separate VIP area, VIPs can now open up the exclusive maps as normal ones, e.g. in the 'Alpha' channel. This then allows all other players to join in on the VIP maps – however only whilst a VIP is host of the room!
5 New VIP Maps
To go with the reworked VIP Map system there are also five new maps available exclusively to VIP hosts:
Drone (Blasting)
Mogadishu (Team Deathmatch)
Safe House (Seizure)
Waterside Village (Escape)
Checkmate (Round Sniper)
All previous VIP maps are now available to all players post-update. As a bonus, King's Temple is now also available to all to play in the Sniper Round mode!
Bring some colour to your S.K.I.L.L.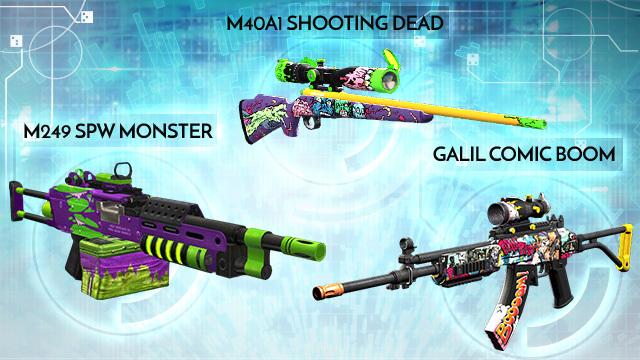 3 new orgelboxes are waiting that shine with their comic styled weapons:
M40A1 Shooting Dead
GALIL Comic Boom
M249 SPW Monster
The assault rifle GALIL and also the sniper rifle M40A1 are currently exclusive to the orgelboxes. But don't worry: the SP versions of both weapons will be made available in the shop in July too!
New Mercenary
The UDT Counter Terror is easily recognisable as a battle swimmer with his wetsuit, flippers and air tank. His 60% boost on experience points and 40% faster SP earning can be yours for just 399 CASH!
Changelog in the forum
As always, you can find all further details (and there are a lot of improvements to read about in this update!) in the forum.
To make sure that you are always in the loop simply follow us on Twitter (@skillsf2) as well as on Facebook.
What are you waiting for – to battle!