EQUIPMENT FOR SUMMER!
22.10.2015
Tons of equipment items from summer orgelboxes now available in shop!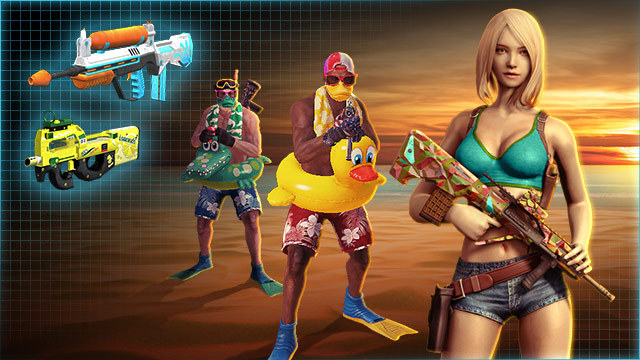 Soldiers,
Tons of fun equipment items from the orgelboxes FAMAS Waterblaster and Summer 2015, as well as the camo sprays Rainbow Summer and Tropical Summer, are now available in the shop for a limited time – as permanent versions and for fair prices between 49 and 129 CASH!
You'll also find the extremely rare camo spray Water FX in the shop for a limited time only, for the standard price of 99 CASH for the permanent version.