S.K.I.L.L. TURNS 2 YEARS!
28.09.2015
On 12/9 it is time once again: celebrate the birthday of S.K.I.L.L. with us!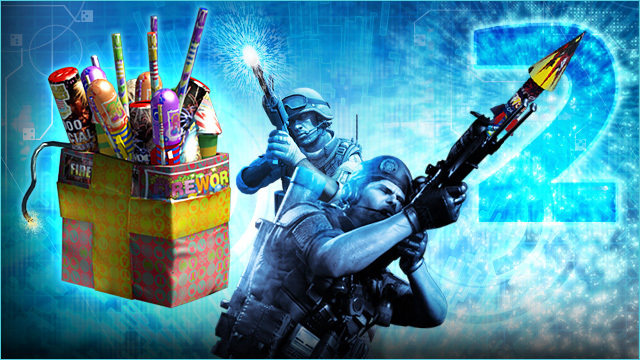 Soldiers,
On 12/9 the release of S.K.I.L.L. – Special Force 2 reaches its anniversary in Europe for the second time!
A year full of eSports
Since the last birthday there have been a lot of highlights, the biggest and brightest by a longshot being the final of the ESL S.K.I.L.L. Allstars Cup 2014 in January and the final of the first ever season of the ESL Pro League at gamescom. We can already hardly wait for the final of season two!
Lots of game updates
We have made a lot of changes to the game in recent months, and also introduced some new stuff too, for example:
We will naturally continue to work flat out and are already toiling away on the next update!
Fireworks once again available for a short time!
To make sure you can truly celebrate the birthday of S.K.I.L.L. in grand fashion, we have put all fireworks items back in the shop from 12/9 to 28/9:    
Camo-Spray Firework
Camo-Spray Firework FX
RPG-7 Firework
M67 Firework
Firework Emotion
You can choose from the 30-day versions and the permanent versions.