4 TEAMS IN THE ESL TV STUDIO – PRESENTED BY PAYSAFECARD
30.09.2015
The semis and final of the ESL Pro League will be broadcast from the ESL TV Studio.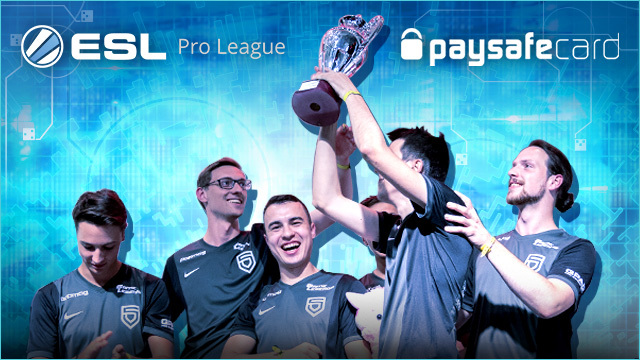 Soldiers,
The ESL Pro League season is in full swing and each week you can view the most important matches in streams on ESL TV. The high point of the season, the finals will take place in the ESL TV Studio in Cologne .
Semi-finals in the Studio
Thanks to the support of paysafecard, this time the semi-finals will also be taking place in the studio. So there'll be 4 teams (instead of 2 as before) live in front of an audience in the studio and the viewers of twitch, all fighting for the title!
Don't Miss A Thing
The date of the event in the ESL TV Studio and the ticket purchase options are still to be announced.
Simply keep an eye on our Twitter @skillsf2, our Facebook page and on the ESL site! You'll find all the latest information there.