DETAILS ON THE FINALS OF THE ESL PRO LEAGUE!
30.11.2015
The date has been set: semis and final of the ESL Pro League will take place on 28/11 at the ESL TV Studio.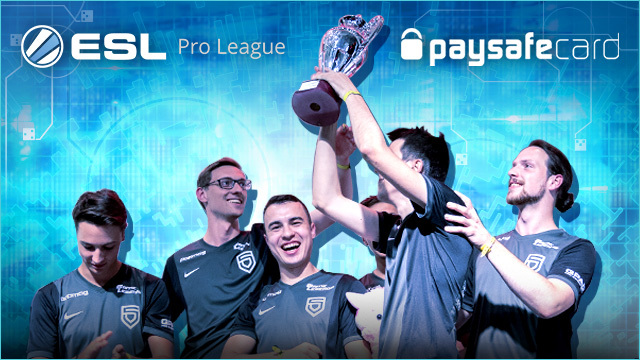 Soldiers,
The ESL Pro League season is in full swing! Each week you can view the streams for the biggest matches on ESL TV.
The season's final will be taking place on 28/11 at the ESL TV Studio in Cologne. As with at the gamescom, the match-up will be commentated on by the duo of Lauren 'Pansy' Scott and Alex 'Machine' Richardson.
Semi finals in the studio
As previously announced, thanks to the support of paysafecard we will also be hosting the two semi-finals in the studio.
Don't miss any details
Want to be there live in the studio? Advance ticket sales will be starting soon – we'll keep you posted!
Simply keep an eye on our Twitter @skillsf2, our Facebook page and on the ESL's website! You will find all the latest news at all of these locations.