DON'T MISS: THE ESL PRO LEAGUE PLAY-OFFS!
30.11.2015
Four teams are duking it out on Thursday for the chance to play in the ESL TV Studio!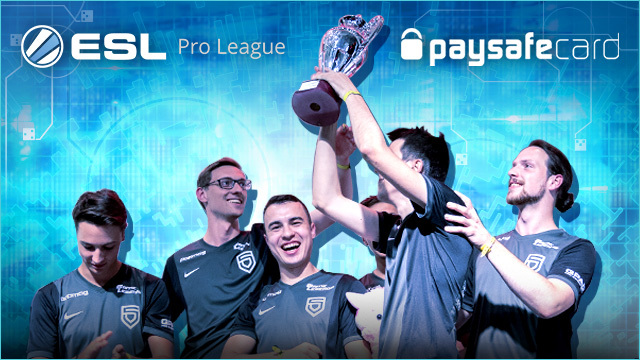 Soldiers,
Last week EURONICS Gaming and Planetkey Dynamics secured the first and second spots in the group phase of the ESL Pro League. In doing so, both teams are guaranteed an appearance in the ESL TV Studio on 28/11 for the season finale.
Their semi-final opponents will be decided on Thursday, 5/11, live on ESL TV. The teams in places 3 to 6 in the group phase will be going up against each other at 20:00 (PENTA Sports, IESP, Team +351 and Epiphany Bolt). The two winners of these matches will then, thanks to paysafecard head to Cologne for a spectacular end to the season!
The Play-Offs will once again naturally be commentated on by Lauren 'Pansy' Scott and Alex 'Machine' Richardson.
Ticket Presales Live
If you want to see the action as four teams fight it out for the title in the ESL Pro League in the ESL TV Studio on the 28/11 live in the flesh then look no further: ticket presales can be bought here!
The SKILL Crew will also of course be present, ready to watch those matches and enjoy the atmosphere with you all.
Livestream here
Do you want to follow the livestream on 5/11? Simply click on 'play':