OVER €28,000 IN PRIZE MONEY IN THE ESL PRO LEAGUE!
30.11.2015
The final amount of prize money available for season two of the ESL S.K.I.L.L. Pro League: €28,329.70!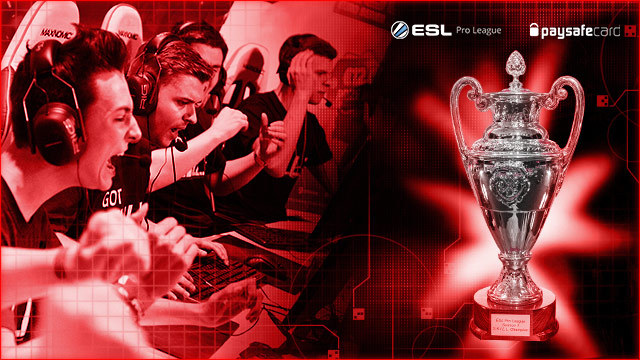 Soldiers,
The Pro League Orgelboxes have now been removed from the capsule market as part of the last Update. As a result, the final amount of prize money for the second season of the ESL Pro League is, thanks to your generous support, now a total of €28,329.70!
More than €12,000 will be waiting for the champions of the final in Cologne!
As you can see in the prize money distribution here, more than €12,000 awaits the winning team of the ESL S.K.I.L.L. Pro League!
Semis and finals in the ESL TV Studio
Thanks to the support of paysafecard, this year 4 teams will go through the ESL TV studio experience: EURONICS Gaming, Planetkey Dynamics, 31337 eSports and PENTA Sports.
The two semi-final match ups are:
EURONICS Gaming versus 31337 eSports
Planetkey Dynamics versus PENTA Sports
Come watch in the stream
The live stream starts at 14:00 CET on ESL TV. Commentary will be provided by the dynamic duo of Lauren 'Pansy' Scott and Alex 'Machine' Richardson.
Tickets still available
There are still some tickets available, both for presales as well as on the door. Click here to secure yours now.