TWO NEW WEAPONS IN THE SHOP!
08.12.2015
Available now in the shop: SAR-21 and the M82A1 Barret.
Soldiers,
The large calibre, semi-automatic M82A1 Barret sniper rifle and the SAR-21 assault rifle are no longer solely available in the Orgelboxes. You can now also unlock them for SP in the shop!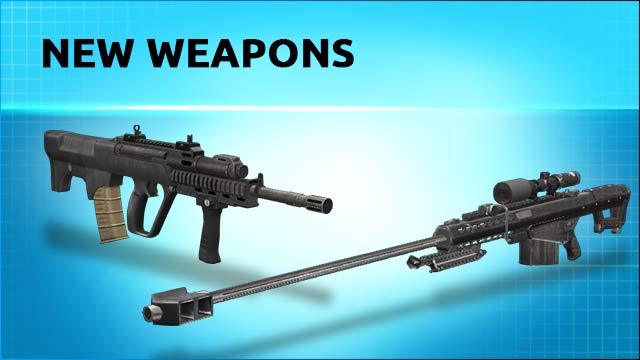 Shop price: 30,000 SP (or 129 CASH) for the M82A1 Barret and 20,000 SP (or 79 CASH) for the SAR-21.