M1A0, ZOMBIES FOR EVERYONE AND A NEW VIP MAP!
28.10.2016
New this May: a Blasting map, zombies for all and the most mighty weapon the 21st century has seen!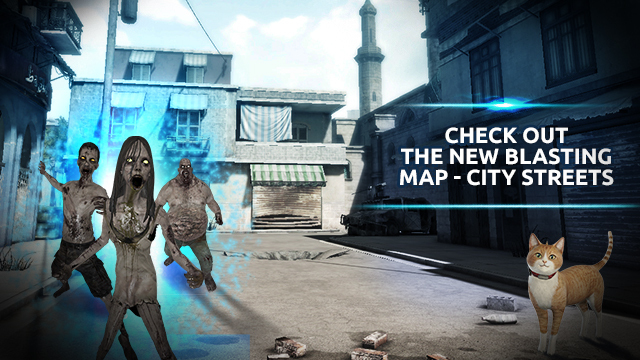 Attention soldiers,
New: M1A0
Don't be fooled by the adorable appearance - the most dangerous weapon of the 21st century is now available in an Orgelbox => M1A0?! Show your enemies your claws!
New VIP map: City Streets
A new Blasting map is now available to be hosted exclusively by VIPs: City Streets.
Zombies for All
The PVE Zombie Survival Map is now available to all players.
EC 2016
The S.K.I.L.L. shop is packed full of footie goodies ready for the the EC 2016: with camos, shirts and much more!  
New SP Weapon in the Shop
Up to now, it was only available from an Orgelbox – as of now you can get the SMG CS/LS06 for SP directly in the shop. Available now in the shop: SAR-21 and the M82A1 Barret.
Change Log in the Forum
As always, you can view the full details in the forum.
Keep up to date with the latest news by following us on Twitter as well as Facebook.