FAMAS SHARKO AND A 1 WEEK VIP SALE (ENDS 14/6)
07.10.2016
New this June: the FAMAS Sharko and -10% on all VIP coupons for one week.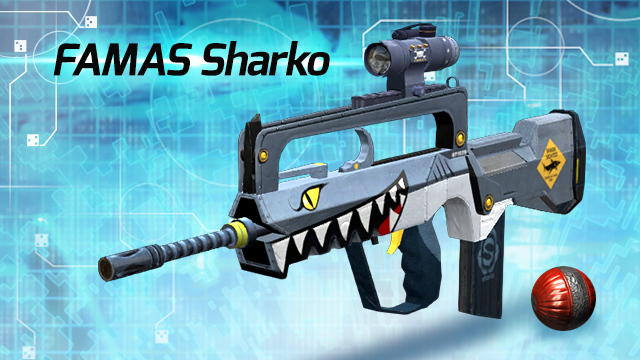 Attention soldiers,
New Orgelbox: FAMAS Sharko
New to the capsule market: the FAMAS Sharko. Developed by the AME and MAS companies between 1946 and 1950, it is the primary bullpup handheld firearm used in France.
VIP Coupon Sale
From 7/6 (after maintenance) till 14/6, there's a 10% discount on all VIP Coupons.
EM 2016
We are pleased to announce that we have been able to add some of the missing EC wallsprays and EC shirts. You can read more on this in the change log in the forums.
Change log in the forum
As always, the full details are available in the forum.
Keep up to date with the latest news by following us on Twitter as well as Facebook.