THE SPECIAL FORCE WORLD CHAMPIONSHIPS ARE JUST AROUND THE CORNER!
28.10.2016
Available now in the shop: the Special Force World Championship items, the 1 SP weapon and new clan logos!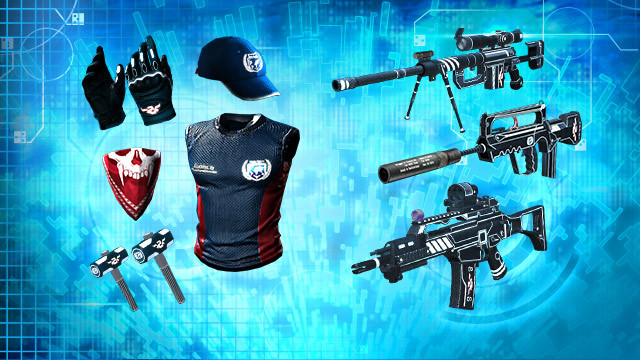 Attention Soldiers,
The Special Force World Championships are in touching distance. The best Special Force 2 Teams from all over the world will be going head to head on 27th and 28th August, 2016, in Taipei, Taiwan. Representing Europe we have the two-time ESL S.K.I.L.L. Pro League Champions, PENTA Sports. They'll be fighting for a portion of the $12,500 prize pool and the title of best Special Force 2 Team in the world!
To help sweeten the little waiting time we have left, there is a wide range of items with the exclusive SFWC 2016 tournament skin:
3 new Orgelboxes

4 SFWC 2016 shop items 
New Orgelboxes
FAMAS SFWC 2016

G36C SFWC 2016

Cheytac SFWC 2016
All 3 weapons are coated in the exclusive SFWC 2016 skin, and wait till you see their stats!  In addition to the weapons, these orgelboxes also include another tournament weapon, the SFWC 2016 Hammer! It has the same attack values as a Tomahawk and can be used 10 times. 
New SFWC 2016 Shop Items

  
In addition to the orgelboxes, you can also dress yourself in the exclusive SFWC 2016 skin, with a bandana, cap, shirt and a pair of gloves. All items have a lucky point bonus: just wait and see! 
NEW SP Weapon in the shop
The K1 is the first modern firearm that was developed in South Korea between 1977 and 1980. 
Further Changes
For those who have been longingly waiting, the time has come: the Clan Crest Pack now has 20 new crests. 
The resell function for the CS/LS 06 (SP Version) has been fixed.
Change log in the forum
As ever, you'll find full details in the forum.
Keep up to date with the latest news by following us on Twitter and Facebook.
What are you waiting for? Action stations!