NEW THIS JANUARY: ANCIENT RUINS
24.01.2017
New Escape-Map "Ancient Ruins" and the 'FN F2000 Predator' box.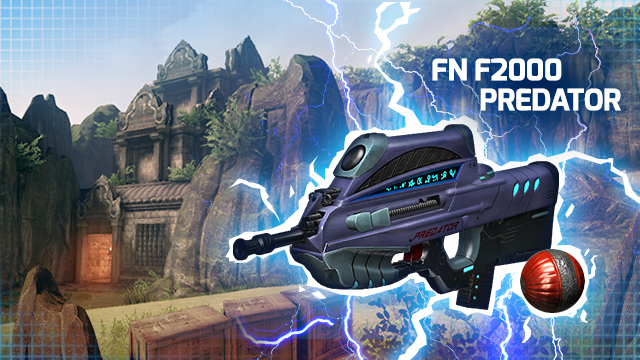 Soldiers,
Happy new year! 2017 is starting with a new map and a new orgelbox.
Here's an overview of all that's coming:
New VIP map: Ancient Ruins
There's a new Escape-Map available exclusively for VIPs to host: Ancient Ruins.
Hexa League 2 available to all
Hexa League 2 mode is now available to all players.
Still Available
Snowball Fight: Christmas Farm and Heavy Snow.
FN F2000 PREDATOR
New to the capsule market: the FN F2000 Predator! The F2000 is an assault rifle made by Belgian weapon producers Fabrique Nationale Herstal, in a bullpup design. Development began on it in 1995. It is offered in the orgelbox together with the Predator CAMO. 
We're removing the following orgelboxes from the shop:
ESL Collection
Camo Contest Box - Flames
Eagle Eye Box
New CAMO: Moon Fairy Camo Starting today, there's a new CAMO: the Moon Fairy CAMO.
Changelog in the forum
As always, you can read the full details in the forum.
Keep up to date with the latest news by following us on Twitter and Facebook.
What are you waiting for – time to fight!