S.K.I.L.L. IS TURNING 4!
21.09.2017
On 12/9 it is time once again: celebrate S.K.I.L.L.'s birthday with us!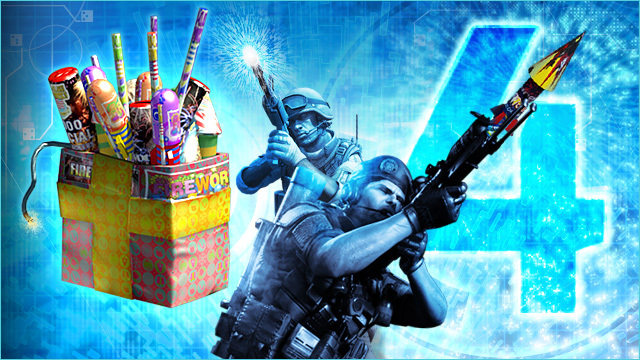 Soldiers,
On 12/9 it will be the fourth anniversary of the European release of S.K.I.L.L. - Special Force 2!
Lots of game updates
We have made a lot of changes to the game in recent months, and also introduced some new stuff too, for example:
Lots of new maps and modes, such as Zombie Survival, Blasting 2, World War II, Zombie 2, Forest
Expanded the community to include North America in October 2016
All kinds of new weapons
Of course, we will continue working flat out – we're already toiling away on the next update!
Fireworks are available again for a short time!
To make sure you can celebrate S.K.I.L.L.'s birthday in grand fashion, we have put all fireworks items back in the shop from 12/9 to 28/9:    
Camo-Spray Firework
Camo-Spray Firework FX
RPG-7 Firework
M67 Firework
Firework Emotion
You can choose from the 30-day versions and the permanent versions.