S.K.I.L.L. THIS DECEMBER: SHOW US WHAT YOU GOT
18.12.2017
Cold snap? Not on our watch! It's burning up in S.K.I.L.L.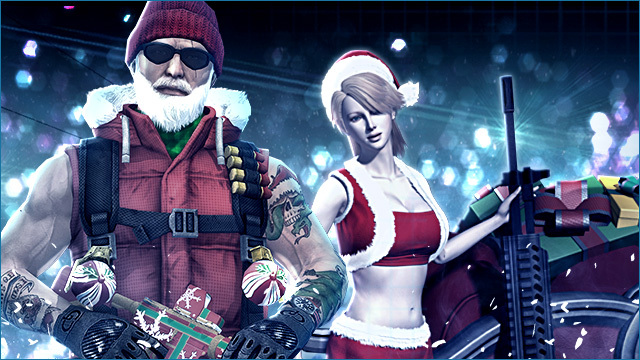 Soldiers,
The winter has issued its challenge: face fights in tough channels, grab the festive items, fight your way through FeverTime and catch sight of some cool orgelboxes.
XMAS ITEMS & NEW LOBBY
A little decorations for the season makes the battle that much more festive: candy canes, Santa hats, fireworks and festive blades? The shop is blazing with the dreams of the festive season! We've also given the lobby an optical upgrade – make yourselves that little bit cosier before the fight kicks off!
NEW ORGELBOXES
For the ice-cold killers amongst you we present the FAMAS Frozen Dragon and, with the TAR-21 Parasite, there's also a weapon in the cool Parasite style. The selection box also offers you permanent versions of the GalaxyFX, FissureFX, GiganteusFX and the FeatherFX.
THE NEW FEVER SYSTEM
It's getting hotter! From now you can push more than your LP in FeverTime: you can also earn yourself new items: the LMG and SMG packs contain an exciting collection of machine guns.
Additionally we've also got some festive orgelboxes:
Eagle Eye White
Holiday Weapons
Holiday Equipment
EVENTS IN WINTER
Join in and earn prizes: we've got some exciting events in store for you! As always, you can read the full details in the forum.
Keep up to date with the latest news by following us on Twitter and Facebook.
What are you waiting for – arm up and ship out!