S.K.I.L.L. IS TURNING 5!
12.09.2018
On 12/9 it is time once again: celebrate S.K.I.L.L.'s birthday with us!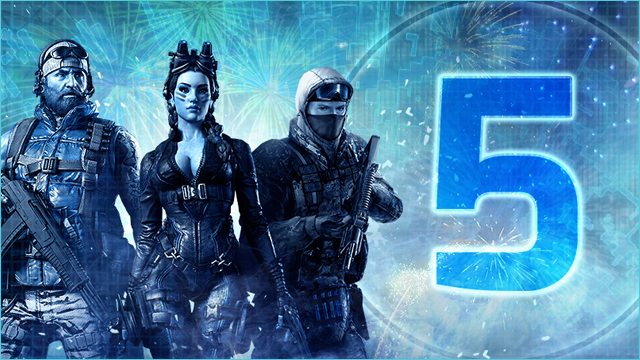 Soldiers,
On 12/9 it will be the fifth anniversary of the European release of S.K.I.L.L. - Special Force 2!
Lots of game updates
We have made a lot of changes to the game in recent months, and also introduced some new stuff too, for example:
Lots of new maps and modes, such as Zombie Survival, Blasting 2, Infiltration, Zombie 2, Forest
All kinds of new weapons
Of course, we will continue working flat out – we're already toiling away on the next update!
Fireworks are available again for a short time!
To make sure you can celebrate S.K.I.L.L.'s birthday in grand fashion, we have put all fireworks items back in the shop from 12/9 to 28/9:    
Camo-Spray Firework
Camo-Spray Firework FX
RPG-7 Firework
M67 Firework
Firework Emotion