LOADS MORE GAME CONTENT IN DECEMBER
02.12.2014
The days are getting shorter and Christmas is inching closer and closer - what could be better than filling long winter evenings with new S.K.I.L.L. content?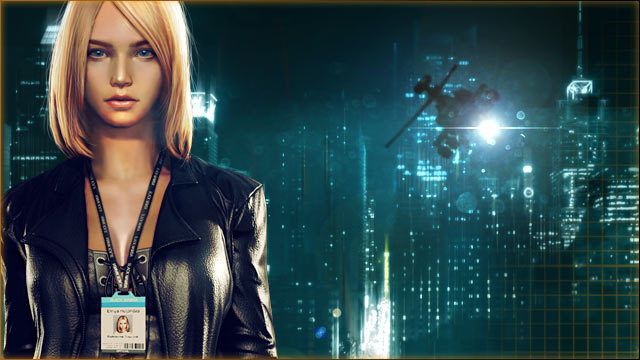 Even though Christmas isn't for another 2 weeks, the S.K.I.L.L. Team has got an additional round of surprises in store for you!
Fight against artificial intelligence!
The next game mode has been launched: Team Deathmatch with and against AI opponents! It offers you the perfect training environment and the ideal opportunity to test your weapons. From now on you can measure your strength against computer opponents on the maps Hangar, Dam and Desert Camp - in four exciting difficulty levels.
New Manhunt map
Now you can also play the cool Manhunt mode on the Building Site (Night) map! In this night version of the renowned Single Deathmatch map, the battle between humans and aliens becomes even more fearsome and exciting!
Improved and new clan features
We've activated the Team Deathmatch mode in the clan channel, so that you can test your strength against other clans, just like you could do previously in the Blasting and Seizure modes. In addition, the weekly rankings for the clans will be displayed, for example, on the loading screen. These features, combined with S.K.I.L.L. in the ESL mean: there's never been a better time to start or join a clan!
The Black Mamba is here!
For more variation on the battlefield we now have (aside from the Black Security and the Delta Scout) the Black Mamba in the shop for you! For 499 CASH it offers you - in an outfit that looks like it's fresh from a spy film - an integrated, permanent 50% EXP boost as well as 30% SP Boost!
New Orgelbox for Snipers
Good news for all snipers and those who dream of becoming one: the new Orgelbox includes the CZ700 Captain! This weapon offers an unusual look for stylish fighters: it has shiny metal fittings embedded into dark brown wood with a telescopic lens that is protected by fine leather – a weapon fished right out of the captain's cabin of a man o' war!
We've received your feedback, so now we've revised all the Orgelboxes, in keeping with the slogan "Orgelbox Boost". We'll tell you more about it on Wednesday!
Starter Pack
For all players who want to save money when upgrading their weapons sets, there's now a pack containing everything you need for a primary weapon:
Infinity: one of the most popular pistols in the game!
M18: a smoke grenade which can give you cover from snipers!
M84: a stun grenade, throw it into rooms where you think opponents might be!
Tactical knife: the final resort when all magazines have been emptied!
For 149 CASH there's this extremely useful combination - available as permanent versions, of course.
New camo sprays straight out of the jungle!
The new camo sprays are now available in the shop:
Leopard
Serbian Blue Tiger
Tiger
These three are also available along with the Snake, Blue Tiger and Zebra Sprays in the new Animal-Camo Pack: for 149 CASH you can get the 7 day version of these six sprays all in one pack!
Facebook integration
From now on you can automatically send events in S.K.I.L.L. to Facebook, for example, your screenshots! In the options menu you can find all the settings that are needed for it in its own tab. If you don't know our Facebook page yet, visit it here and click on "Like"!
Automatic login when topping up CASH
To take a little work off your hands, you'll now be automatically logged in if you click the button for topping up CASH. This means you can get hold of the cool Black Mamba or VIP tickets even quicker and much more easily!
Play on Patch Day – Event!
And last but not least we have a little surprise for you: do you know the old gamer saying "Never play on patch day"? At S.K.I.L.L. it's exactly the other way around: everyone who plays at least one matchAI Team Deathmatch before the end of Wednesday following the update - gets a capsule for the new CZ700 Captain Orgelbox! This is only valid on this one day until 23:59:59. So grab the capsule as quick as you can!
Have fun with the new content!