NEW SECONDARY AND SPECIAL WEAPONS IN THE SHOP!
24.09.2014
Starting today, you can now buy the Kukri and the Jericho 941 pistol in the shop!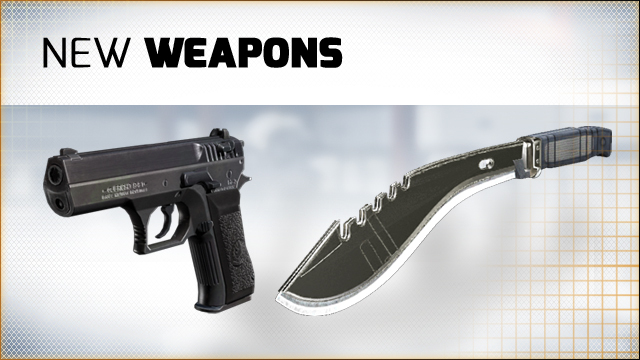 Soldiers,
There's a double strike of new weapons today!
The Kukri is a throwing weapon that you may have perhaps already seen in the fun Glass mode. A left-click of the mouse and it will fly in an almost straight line; however a right-click will lead to an upward curve followed by a downward one – with enough practice, you'll be able to hit opponents hiding behind cover! The best is yet to come however: just as with the rifles, you can apply the cool and now permanent camo sprays on them too (like the zebra pattern in the screenshot)!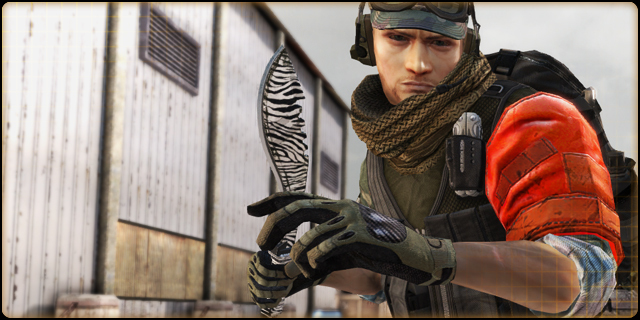 For those of you on the hunt for a new pistol, we've brought in the Jericho 941: a perfect blend of precision and penetration. It's great for those situations where your primary weapon empties out in the middle of a heated firefight.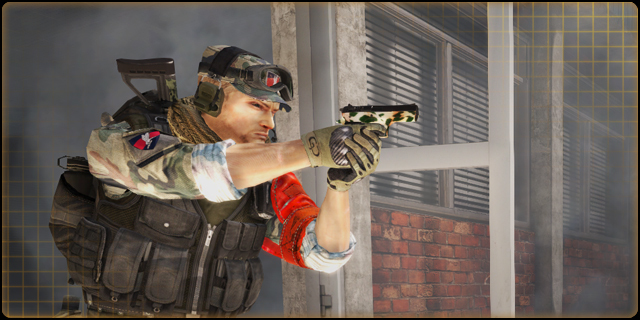 As you can see, our GROM friend in the screenshot has even coated his Jericho 941 with the extraordinary Leopard Camo Spray – this spray is available in the shop both as a 30 day version and a permanent one too!